Four-wheel drivers always want to avoid the hassle of changing their tires every season. Specialized tires are only effective for certain weather conditions. Snow tires only work in winters, and Mud terrain tires only maintain their effectiveness in off-roading conditions. To avoid these challenges, all-season tires are often the best option.
All-season tires allow drivers to drive on all terrains without worrying about changing their tires every season. This article will explore the effectiveness of all-season tires and evaluate their pros and cons.
Performance of All-Season Tires in Snow
If you're looking for tires that can deliver reliable performance in all seasons, there is no better option than all-season tires. These tires are a great option to get reliable performance on standard roads and mild off-roading conditions. However, the performance of these tires in the snow is often variable.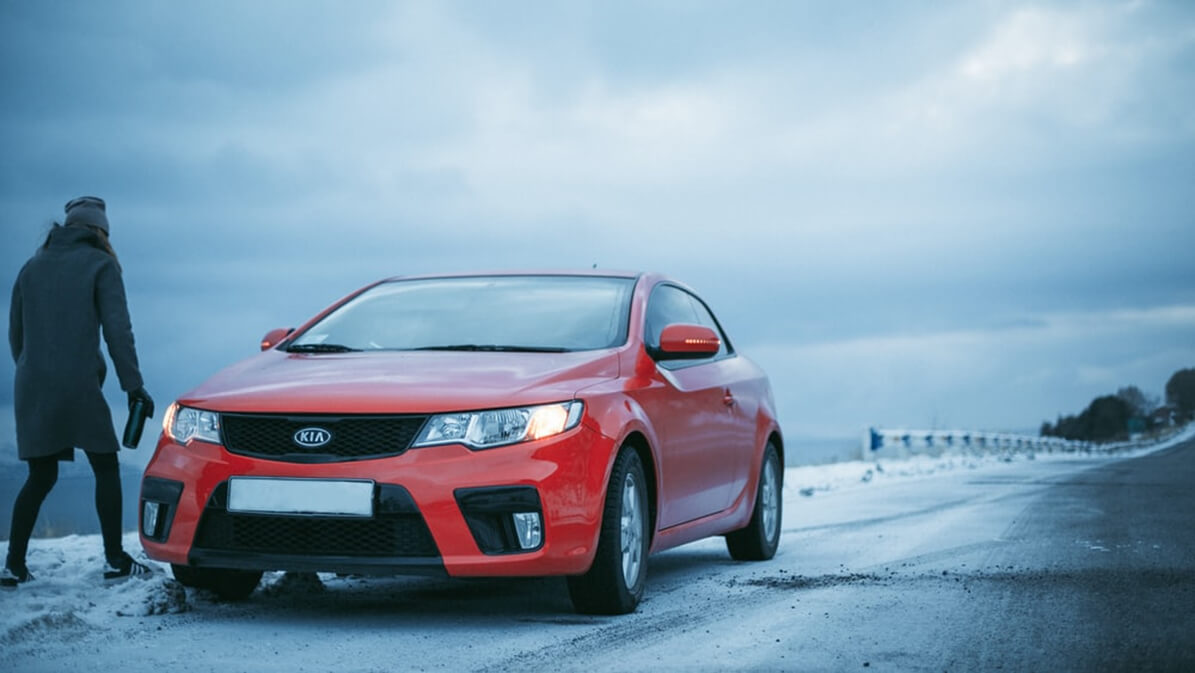 Benefits of All Season Tires in Mild Snow
When you decide to head off on a short weekend adventure to a cold area, it can be difficult to look for a specific snow tire for your journey. However, you still want to ensure that you're driving safely in the snow. All season tires are the perfect way to have a great trip in mild winters. These tires are designed to deliver consistent performance on and off the road and allow you to have the freedom to have a great winter adventure.
Here are some key advantages offered by all season tires in winter conditions.
Complex Tread Patterns
All season tires are designed with complex tread patterns to have even performance on all surfaces. These tires can effectively grip wet roads due to their unique rubber composition. If you get your all-season tires from a reliable company like Versatyre, you can also benefit from specialized moisture-resistant technology that maintains a strong grip in winter conditions.
Temperature Resistance
All-season tires offer strong temperature resistance in temperatures up to 45 degrees. The temperature resistance prevents the rubber from changing its shape and helps you maintain control throughout your drive. The temperature resistance is a major positive compared to conventional tires that don't have the added protection.
Seamless Compatibility
All season tires are easily compatible with the majority of modern vehicles, including sedans, SUVs, light trucks, and minivans. This compatibility gives you the flexibility to select an all season tire and enjoy the convenience.
Higher Fuel Average
All season tires are conventionally much lighter than dedicated snow tires. This has a direct impact on your vehicle's fuel consumption. By using all season tires, you can expect to notice a considerable decrease in your vehicle's fuel consumption due to the lower power requirements.
Despite these benefits, there are certain situations where all season tires fail to deliver the required performance. One of those conditions is extreme winter and snow.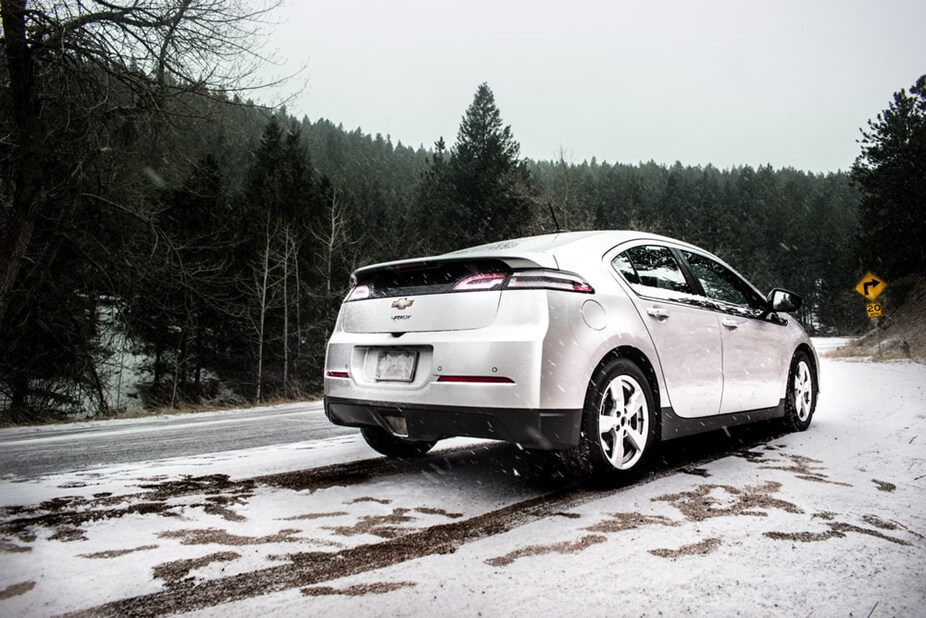 Downsides of All-Season Tires in Extreme Winters
Even though all-season tires offer some benefits in mild winters, they're not effective in extreme winters. Freezing winters often come with new challenges like slush, black ice, and different forms of snow. It can be challenging for all-season tires to deliver the road grip you need to drive in extreme winters.
Here are some other downsides to all-season tires in extreme winters.
Temperature Limitation
Despite their minor temperature resistance, that all-season tires will become completely ineffective when the mercury drops below 45 degrees Fahrenheit. In addition, these tires can make your vehicle highly prone to sliding. This can be a major safety hazard when you're living in an area with extreme winters.
Tread Differences
Compared to all-season tires, winter tires have softer and deep tread compounds with sharp edges that will retain the vehicle's grip in challenging conditions and give you more control as the brake performance improves. You can also include metal studs in some winter tires, ultimately preventing your vehicle from slipping.
Inefficient Grip
Your tire's on-road grip is a key factor in a safe driving experience. In extreme winter conditions, surfaces often get covered with ice, slush, and a thin film of snow. This extreme temperature has a detrimental impact on road grip for all season tires. The resulting impact often results in a safety hazard. To prevent that possibility, you need to shift to a dedicated winter tire in these conditions.
Due to these shortcomings, it is essential to research your requirements before selecting the right tires for your vehicle. If you're heading to a location where temperatures will drop below 45, it might be a good idea to look for a reliable snow tire that can deliver the required performance.
The Verdict
Before you head out for your latest adventure, it might be a great idea to review your itinerary to evaluate the temperature and road conditions. If you're visiting an area where the winters are mild, you can settle for all season tires to have a trouble-free experience. All season tires save you the hassle of constantly changing your tires and allow you to get a much better fuel average. The eventual decision depends on your research and personal preferences.
In both cases, it is essential to get your tires from a reliable vendor. Getting a set of branded tires will give you optimal performance and save you the trouble of constantly worrying about durability.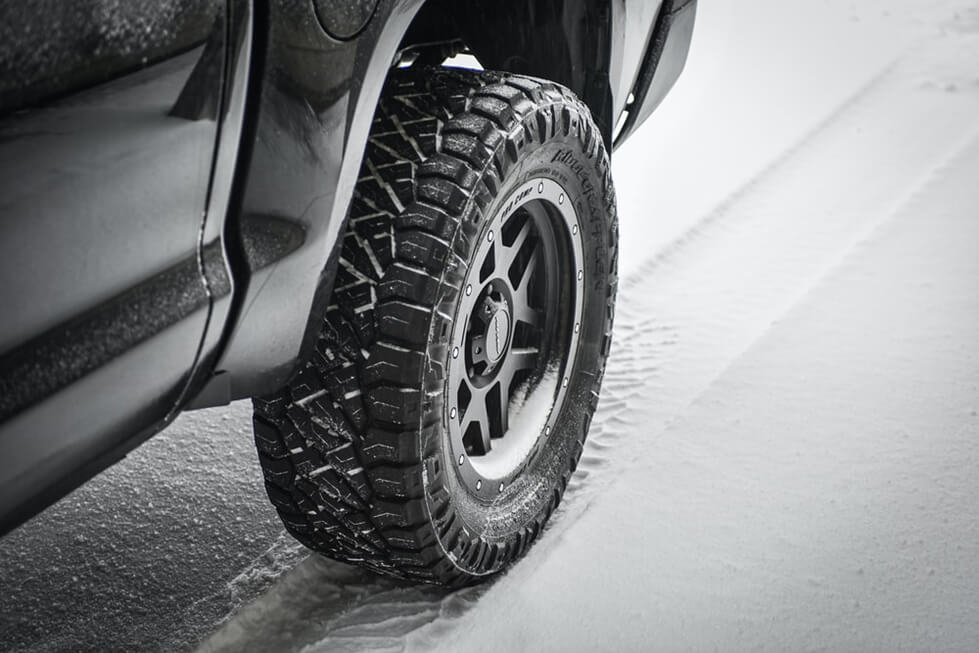 Find the Perfect Tires with Versatyre
When you're looking for quality tires for your vehicle, Versatyre is the ideal partner to simplify your decision. You can choose between a variety of different tire sizes and designs to choose the perfect match for your SUV or light truck.
Versatyre has a proven history of delivering the highest-quality tires to consumers around the US. For over 15 years, the company has been manufacturing all season tires, snow tires, and MXT-HD tires for consumers. Versatyre products are engineered to deliver lasting performance with high durability. You can also get peace of mind by availing of the Versatyre warranty at select tire options.
To get further insight into Versatyre all season tires and snow tires, visit the website and choose a design that goes along with your vehicle.