For your car to operate safely and effectively, it must have the proper tires installed. The circumstances you travel in, as well as your preferences for the handling and reaction of your car, should be considered when choosing your tires. However, you must be able to read car tire sizes when it comes time to purchase tires to make the best choice.
Fortunately, determining the proper tire size for your car is not too difficult. The owner's manual for your automobile or the vehicle itself (often inside the door jamb) includes all the information you want immediately.
Metric Sizing/Tire Type
Before the number sequence starts on the majority of automobiles, you'll notice the letter "P": P235/50R15 96V. The "P" stands for "P-metric," a tire category for "passenger cars" according to the Tire and Rim Association. The tire has a "P" designator, which means it was made primarily for use on passenger cars, minivans, SUVs, and other light-duty pickup trucks.
Top 10 Best All-Season Tires for SUV
Continental Cross Contact LX25
Bridgestone Alenza A/S Ultra
Michelin Cross Climate 2
Vredestein Quatrac Pro
Continental Terrain Contact H/T
Michelin Defender LTX M/S
Versatyre TRX 6000
Continental Extreme Contact DWS 06 Plus
Pirelli Scorpion Zero All-season Plus
Yokohama Geolandar A/T G015
If you notice "LT" instead of "P," you need "light truck" tires since the Tire and Rim Association refers to "LT-metric" as a "light truck" type tire. Light truck tires are made to be installed on vehicles with the capacity to tow trailers or carry loads of weight.
A letter identifying the style of internal construction preserving the stability of your tire appears after the aspect ratio.
On a tire's sidewall, you could notice one of two different construction styles:
The following list includes a few of the best light truck tires.
General Grabber HTS 60

Bridges-tone Dueler H/L Alenza Plus

Continental Terrain Contact A/T

Cooper Discoverer HTP

Goodyear Wrangler All-Terrain Adventure with Kevlar
Your spare tire is denoted by the letter "T," which also stands for "temporary." Whenever you see "ST," it stands for "special trailer." The driving or steering wheels never have a separate trailer tire attached. Only trailer axles are supposed to use it.
The majority of SUVs and trucks are driven on the highways in the United States due to their high popularity. Most automobile owners drive their SUVs or trucks on pavement, despite the fact that they can handle some gravel, mud, or dirt roads. Firestone Destination M/T2, Goodyear Wrangler MT/R with Kevlar, and General Grabber X3 are some of the best mud terrain tires.
R = Radial D, B = Diagonal, or – = Bias Ply
Since radial tires are now the most popular tires on American roads, "R" will typically appear in the tire size designation. When a tire is said to be constructed radially, it indicates that its internal ply cords are arranged from one bead to the next, effectively perpendicular to the direction of rotation.
Rim Diameter
The following number is the rim's diameter code, reported in inches, which is used to install the tire. For illustration, a tire with the dimensions P235/60R15 96V would fit a rim with a diameter of 15 inches.
Load Index
Due to the numerous constraints, the load index can be a complex topic to understand, but we will make every effort to do so here. This is a number that has been allocated to represent the maximum permitted load the tire can support. A load index of 96 in the P235/60R15 96V tire implies it can support 1,565 pounds, for a total of 6260 pounds on all four tires. 1,764 pounds could be carried by a tire having a load index of 100. A load index of greater than 100 is uncommon in tires.
Because the number, at least by itself, does not provide the specific amount of pounds the tire can support, we refer to it as the load "index." Nevertheless, the figure does match a certain load capacity provided in an index.
Speed Rating
The maximum speed that the tire is anticipated to be able to maintain for an extended length of time is also given a number. With a speed rating of V, you may go at 149 mph.
Uniform Tire Quality Grading
The Uniform Tire Quality Grading, or UTQG, is a second stamping group used on specific tire types. P-metric and Euro-metric passenger car tires, all-season tires, and summer categories must undergo this grading and stamping.
Winter-specific tires for snow, light trucks, motorcycles, and dedicated winter tires are exempt from this requirement. Following are some Best All-Terrain Tire for Snow;
BF Goodrich All-Terrain T/A KO2
Cooper Discoverer ATP II
Michelin LTX A/T 2
Bridgestone Dueler A/T Revo 3
Cooper Discoverer AT3 XLT
Your decision to buy tires will be made simpler for you thanks to quality grading. To help you make a wise purchase decision, the system's ideal outcome is to offer straightforward, comparable data. However, the scores are determined by test results obtained under unique circumstances. This implies that the comparable data may be interpreted incorrectly concerning your unique driving style, environmental factors, etc. For assistance, you should continue to turn to your service or tire specialist.
The term "quality grading" refers to the relative performance levels of a tire based on tests that were ordered by the various tire manufacturers but carried out by regulatory specifications.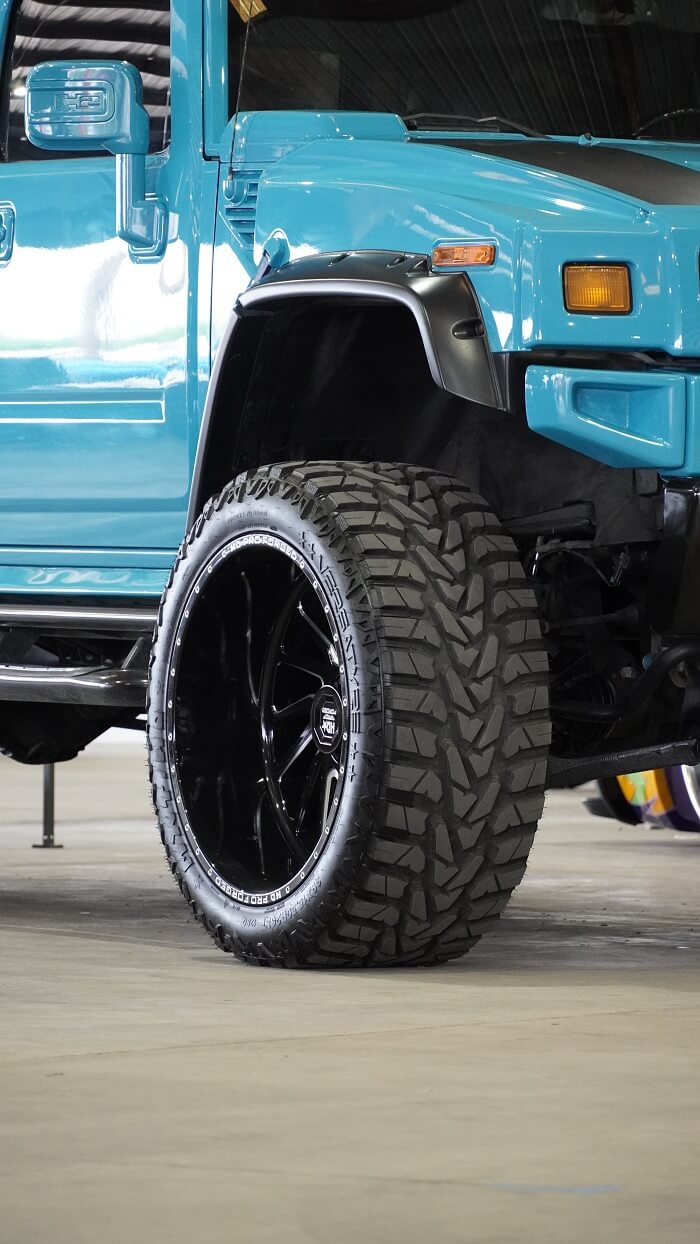 Tire Identification Number
Along with these ratings, all passenger car tires must also adhere to additional government regulations. When it comes time to examine tires to find the ones that are best for you, being able to read and understand the coded information on tire sidewalls may be a massive boon.