Tires do a lot more than just keeping your car moving forward. Tires play a significant role in your vehicle's well-being, fuel efficiency, and comfortable driving. But with a variety of different tire manufacturer companies and types of tires available in the market, it can be quite hectic to find the best fit for your vehicle.
Your truck's tires play a key role in on-road and off-road performance. Whether your truck is used for daily commuting or exciting off-roading, a set of robust, high-quality tires is a necessity for a safe and secure drive. Whether your truck is new, old, or somewhere in between, it is always your solid and most trusted companion on road.
Today, there is a wide selection of truck tires in the market. This variety makes it super difficult to choose the perfect one for your transporting and trading requirements. Selecting the right tire needs shortlisting the features that you immensely need in your purchase. Are you looking for All-Season Tires to withstand carting tools and provisions on roads? Or do you need the Best All Season Light Truck Tires to survive heavy hauling?
People who often go off-roading require optimum traction over diverse terrains. In this article, we will discuss the best tire manufacturing and selling brands available in the market. Let's dive into the list of the best truck tires and see where to put our hands.
The Top Truck Tires in 2022 
As you walk through our picks, consider your driving style and your priorities. It does not matter if people in your neighborhood have huge Off-Road Light Truck Tires with brawny tread blocks that make their trucks look cool. If you are not into off-roading, those tires are not the one for you. What matters is choosing the right tire that is perfect for your vehicle and matches your driving habits, whether it is for your truck or any other sedan. There is a list of truck tires below that might be perfect for you.
Cooper Discoverer AT3 4S 
The Cooper tire's versatility makes it one of the top picks this year. It is an exemplary tire, designed for on-road and off-road driving experiences with capability and comfort. It is all-season car tire with incredible withstanding for wet, dry, and snow performance.
As it is designed for severe snow, there is a three-peak mountain snowflake symbol (3PMSF) on the Cooper Discoverer AT3 4S sidewall that shows its top-notch service in the snowy season. Cooper Discover's tread is manufactured using silica-based compounds with an all-terrain pattern to provide traction on pavements, pits, and off-roads. Its high-level technology of Aqua Vac Channels moves water away from the contact patch. The outboard grooves present on the tires enhance the traction in the heavy snow and steel belts improve stability and handling.
Michelin Defender LTX M/S 
This Michelin Tire, known for being the best truck tires overall runner-up is an All-Season SUV Tire, having extraordinary customer and expert reviews with high rates of wet and dry performance.
Michelin Defender LTX M/S tire is specially designed to deliver prolonged tread life, unified with a seamless and quiet ride. Furthermore, this tire has robust features including the capability to combat all-season weather from handling breezy and snowy winters to burning summers. The Defender LTC M/S stands up to the higher torque of trucks, as its fabrication uses tough rubbers it helps in resisting rough weather.
Now coming to the design, the tread design is similar to the All-Terrain Tire and has circumferential channels to lure water away from the contact patch. Defenders also have internal steel belts that elevate the strength and reliability and manage heavy weights.
Yokohama Parada Spec-X
If money is not an issue for you, then Yokohama Parada Spec-X is a perfect choice. Since it is an all-season tire as well as a jack-of-all-trades, it keeps the focus on driving and traction all year. When it comes to dry, rainy, or snowy seasons, nothing beats the Yokohama tires. It is composed of rubber compounds that help in easy survival and does not get soft even in summers. It stays tough and strong in winter and provides a sturdy drive.
It is known not just for high performance in wet weather but also shows remarkable ratings for passenger comfort. Similar to all-terrain snow tires, Yokohama Parada Spec-X has the ultimate tread pattern to provide steadiness whereas the twin steel belts add to its strength. In addition to all these features, it has extra lateral grooves to pull away water from the contact patch to prevent hydroplaning.
Versatyre MXT – HD
Versatyre's MXT-HD is an Ultra-High-Performance Tire. This tire is from the category of Best Off-Road Tires. It has a diameter of 20 inches to 24 inches, which is ideal for truck use. These niche sizes are what make Versatyre tires special. Due to its long-lasting tread life and steady ride, it is preferred over its competitor in the tire markets today.
This All-Terrain Tire from Versatyre is made to be a long-standing tire as is made of top-quality material that stays in the best condition even in extreme weather. These tires provide high-quality grip over roads and allow optimal performance on all surfaces, be it on-road or off-road. For year-round best performance, MXT-HD has no competition.
Pirelli Scorpion AS Plus 3 
Looking for the best long-standing truck tires? Here is what you should get. This Pirelli model is a must-have for your trucks if you desire a comfortable ride with decent and long-lasting tread life.
This tire model is specifically focused on lowering road noise while providing strong traction in all road conditions. These tires use compounds that facilitate their consumers with incomparable traction and a tread pattern that has minimal empty spaces in its design for consistent grip and better wear. As the tread pattern is customized for these tires, its peculiar pattern diversifies the force equally across the contact patch.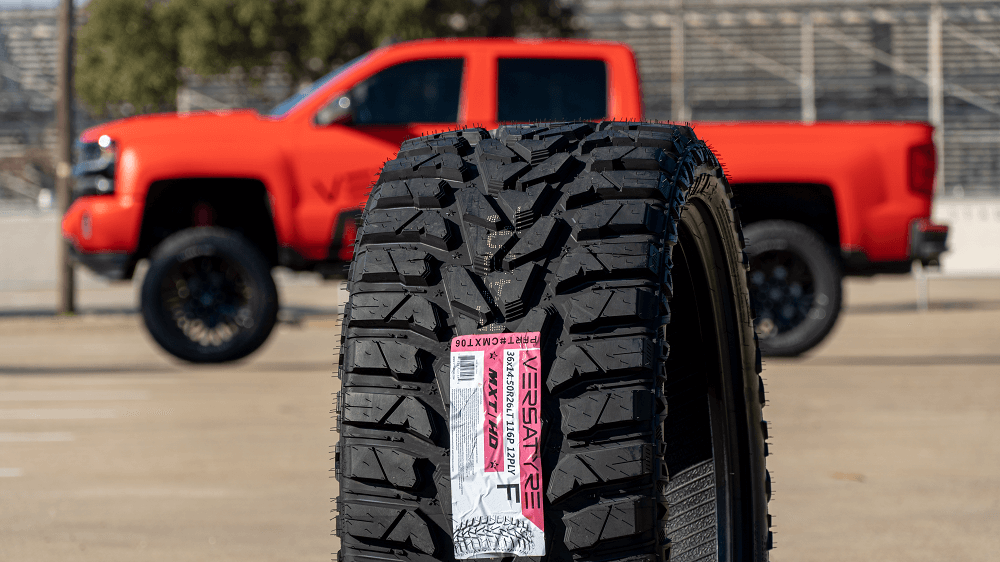 Key Takeaway
The tires that were discussed above are designed in such a way to protect and provide you with the comfy ride you were looking for. Selecting the best tires depends on your vehicle and your driving habits. The best pick for you might not be the best one for someone else. The information above will guide you in the right direction in selecting and choosing the absolute fit for your need. But, before making a purchase, make sure to check and narrow down what you are looking for because they say that tires create the chemistry between you and the roads.